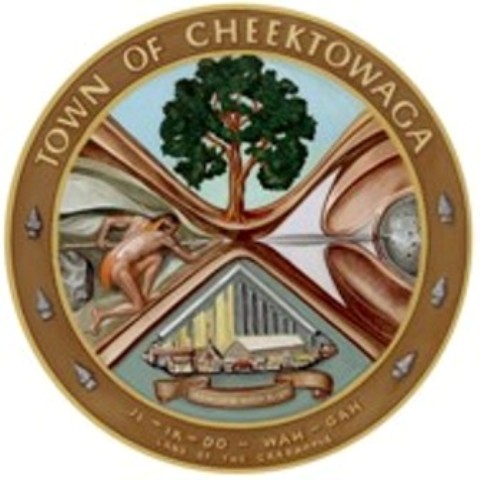 Town of Cheektowaga NY Real Property Tax Information
---
Town of Cheektowaga
Town Clerk
Taxes can be paid in the following ways:
Vickie L. Dankowski
* U.S. Mail - Check or Money Order payable to
3301 Broadway
Vickie L. Dankowski, Receiver of Taxes
Ground Floor, Room 11, Town Hall
* Tax Office - Cash, check or money order
Cheektowaga, NY 14227
* Credit Card (additional bank fees will be charged)
* Drop Box - Check or money order. The drop box
Office Hrs: Monday - Friday
is located at the rear of Cheektowaga Town Hall
9:00am - 4:30pm
and is open 24 hours a day, locked at midnight on
Extended Hours available
February 15th and October 15th.
February 15 and October 15 -
Credit Card - online at www.tocny.org
9:00am - 9:00pm
click pay taxes online
(additional bank fees will be charged)
Phone: (716) 686-3475
Fax: (716) 685-5035
------------------------
------------------------
You can view Town and County along with School Tax information from 1999 to present by clicking on the underlined link below.
After entering property selection criteria, click "DETAILS" for the current tax information.
If you wish to view prior years or another tax type, select "PRIOR YEARS" from the tool bar located at the top of the page.
From that page, you can then select any year or tax type you are interested in.